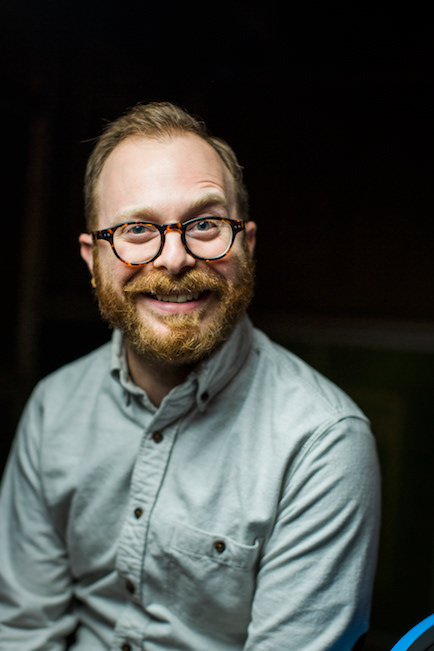 Hello.

I
'm Joshua P. Ferguson, a Chicago-based creative director, copywriter, brand strategist, music obsessive and DJ. I got my start in music journalism (R.I.P.

Time Out Chicago

) and have spent the past eight years fine-tuning my branding chops at a small handful of boutique agencies around the city. 
Brand development is my sweet spot, but I'm just as comfy cooking up campaigns and mapping out marketing strategies. I've spent the past few years as the head of a copy department—and more recently as an associate creative director—so I'm also no stranger to big ideas or leading teams.
Culture and communication. I'm fascinated by both—and have spent my whole career directly engaged in both. Whether it's in an agency setting or on my radio show, my one, big, hungry, glowing beast of a goal in life is to continue learning about and contributing to these two passions. And if I can do this while working on cool brands with smart people at a progressive agency, then I'll truly be #winning.
— Strategize ways to make my clients, their brands and their campaigns impactful
— Lead, collaborate, contribute, brainstorm and give high fives for good ideas
— Write copy in all its forms, print, digital and social
— Bring brands to life with incisive messaging, positioning and voice
— Copy edit, proof, project manage and generally keep the ball rolling
— 
Continue to hone my eye for design and my voice as a creative director
— Keep the pulse as resident DJ (at times honorary, at times self-appointed)
I'm a strategic thinker dedicated to creative exploration, playing with the verbal and the visual and creating inspired work on behalf of brands in all mediums.
I'm always looking for new ways to experience, inform and spark interest in something worth talking about.
2641 N. Sacramento Ave. #2
dialogueincorporated@gmail.com